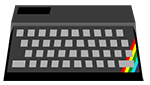 Speccy-Android 1.9.14 finally fixes the disappearing sound bug many users complained about. It also brings all the changes I have made to my other emulators over the past month: automatic frame skipping for smoothest possible video, iPega gamepad support, new File Selector UI theme, screenshot shadows, and more. See the complete list below.
The story:
After amassing a huge deficit, the evil Sultan has increased the levy on imported cheese, driving many cheese sellers underground. There is now a gap in the market ripe for exploitation! Don your robes, fill up your cab and get cheese smuggling...err taxiing... for fun and profit!

With a little delay we're glad to present brand new game made by HOOY-PROGRAM group in 2013.
Script, graphic, levels, fonts and music: YERZMYEY;
Interrups engine: GASMAN;
Moral support: R-TAPE.
Based on CGD.
Paul Jenkinson выпустил очередную серию своего видео-подкаста The Spectrum Show. Мы возвращаемся в ноябрь 1984 года, слушаем новости тех лет, рейтинг игр, обзор Sinclair Interface 2. Вперёд!

The Mojon Twins выпустили новую игру Sgt. Helmet Training Day. Собираем бомбы, минируем компьютеры, продвигаемся на следующие уровни. Скачать.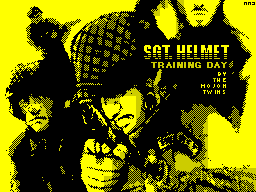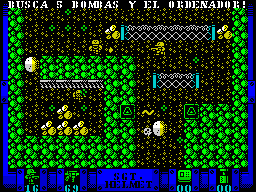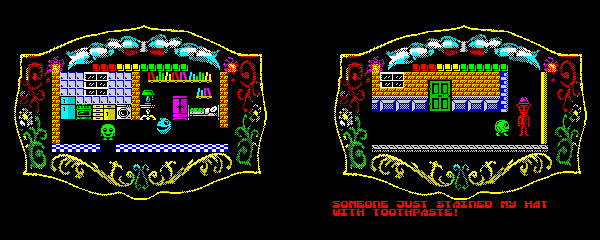 The latest game by Alessandro Grussu, Cronopios y Famas, a dynamic adventure inspired by Cronopios and Famas, a collection of short stories by Argentine writer Julio Cortázar (1914-1984). It is meant as an "interactive homage" to this great author.
This is the first full-fledged title authored with the new version of Jonathan Cauldwell's Arcade Game Designer, namely v4.3, and is designed for the 48K Spectrum as well as its Argentine counterparts by Czerweny Electrónica that mounted common motherboards (mainly issues 4 and 6a) manufactured by Timex Portugal.
The game is based upon several short stories from the fourth section of the book, the one dealing with two peculiar kinds of beings, Cronopios and Famas. They symbolize two opposite and complementary qualities of human existence and are both pervaded by a vein of humor and folly.
New version of Spud for anyone who's interested.
v0.225
ADDED: Load & Save Binary Files.
ADDED: Manually trigger NMI.
ADDED: Microdrive Emulation.
ADDED: View any Microdrives loaded.
ADDED: Interface 1 Emulation.
ADDED: Multiface Emulation.
ADDED: Fuller AY Box Emulation.
ADDED: Cheetah SpecDrum Emulation.
ADDED: Currah uSpeech Emulation.
ADDED: Debugger. Page Selection when Viewing Memory.
FIXED: Folder Selection in Options.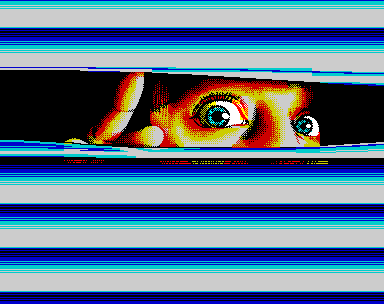 Results: http://www.pouet.net/party_results.php?which=523&when=2013.
Graphics: http://zx.maros.pri.ee/eng/parties/2013/http-sundowndemoparty-net/.
Обновился эмулятор Unreal Speccy Portable для Windows и Android. Список изменений:
Android
VTRDOS source updated (games & demos sections)
Reset to service ROM option added
Windows
.fdi file format support
.rzx replays support
gamepad support
auto play files option
reset to service rom option
mouse sensivity improved
true rom in 48k mode
memory leaks, uninitialized vars, etc. fixed
fixed crash when r/w beyond of disk image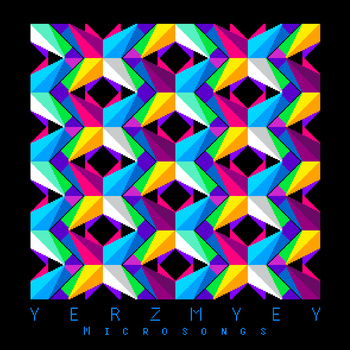 Yerzmyey/AY-Riders продолжает писать музыку в редакторе ZX SoundTracker 1.1 на своём компьютере ZX Spectrum 16K. И как результат - очередной альбом Microsongs. Слушаем и благодарим автора.