ZX Spectrum 640K Demo
01 128 Kpacku by kpacku
02 101 PAST by denpopov
03 78 Cat Haiku by g0blinish
04 67 Greetings From A Stormy Beach by Crash Nicker
ZX Spectrum 1K Intro
01 74 Sinofrenia by kotsoft/no
ZX Spectrum Tiny Intro (256b)
01 89 Plasma is possible! by denpopov
02 86 DisXORtid by g0blinish
ZX Spectrum Graphics
01 230 Flame and blood by nodeus
02 194 Our Life... by aGGreSSor/tPA^CPU
03 185 anything is possible by Dubmaster
04 180 My world by trixs/
05 169 Into the Forest by Vassa
06 168 Bender by dman/Placebo
07 165 fisher by dimidrol
08 138 My Name Is Mud by fakie/speccy
09 110 return by John Norton Irr
10 98 increased soil by energy by John Norton Irr
ZX Spectrum AY-Music
01 85 misfire by scalesmann/march[in]_cats
02 83 Ashes of Dreams by MmcM/Sage
02 83 calling by scalesmann/march[in]_cats feat. Olga Y.
04 69 Ending by Darkman007/Quite
05 68 Buzzing Brazzing by wormsbiysk | WBC / LSA
06 63 Sid and Nancy by aGGreSSor/tPA^CPU
07 49 Arabian swim by Kakos_nonos
ZX Spectrum Beeper Music
01 97 Heavy Phaser by Darkman007/Quite
02 86 go away stupid flamers by Kakos_nonos
03 78 reasonably accurate by irrlicht project
04 72 Bit_Energy by AER
05 46 Waking up in mountain by John Norton Irr
05 46 night with castle and roof by John Norton Irr
Фестиваль в самом разгаре. Пришло время обьявить тему реалтайм конкурсов. Тема для все конкурсов общая - 15 лет Chaos Constructions.
Если вы ни разу не были на хаосе, не беда, вы же наверняка помните работы прошлых лет?
http://artcity.bitfellas.org/index.php?a=search&text=chaos+constructions&type=tag
Дедлайн 31 августа 10:00. Работы принимаются через сайт CC.
Realtime ZX Graphics
Realtime Projection
Realtime Music
Realtime ZX AY-Music
Realtime Coding
Realtime Graphics
Кстати, на Realtime Projection можно участвовать и на спектруме. Маску для папинга можно взять тут:
Here we have the port of a game about squares, made by mborik and UB880D. The port has AY music, nice gfx, and much more pleasant control. Also you get cute undo option :) Take here.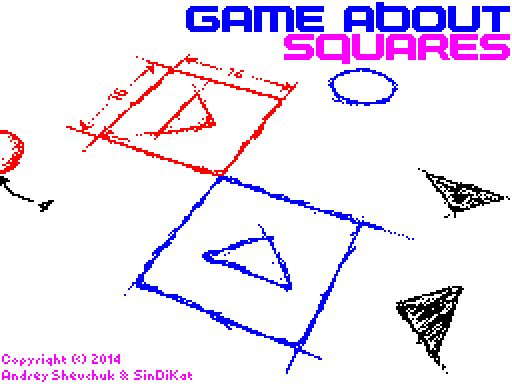 Spectrum Today #0 was finally translated into english, so enjoy!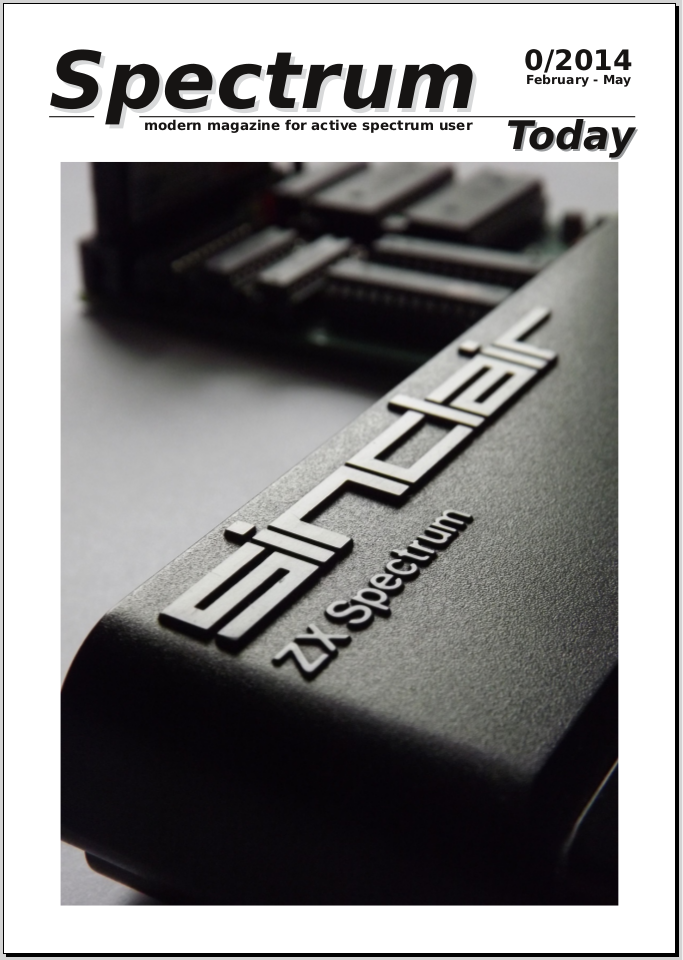 Retro Asylum attended the Ocean Q&A at Revival 2014 in Wolverhampton 9-10 August 2014.
Panel members are: Paul Owens, Matthew Cannon, Phil Trelford, Mark Jones, Simon Butler and Jim Bagley.

We've just released voting results of "Your Game 5" competitions.
Look here, результаты тут.