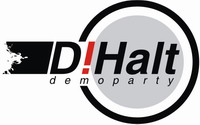 Друзья! 6-7-8 января в Нижнем Новгороде состоится очередной зимний фестиваль DiHalt Lite. В данном контексте Lite означает облегчённый и более неформальный вариант проведения мероприятия.
Как обычно, мы соберёмся в одном из коттеджей в пригороде. Тем не менее, постараемся организовать видео-трансляцию и онлайн-голосование. Конкурсная программа, по сравнению с летним фестивалем, тоже немного урезана.
В виду ограниченного количества спальных мест рекомендуем тем, кто желает приехать лично, в ближайшие дни связаться в оргкомитетом. Заезд планируется 6 января днём, выезд 8-ого днём. Примерные расходы на аренду коттеджа и еду составят около 3000-4000 рублей с каждого, в зависимости от количества желающих.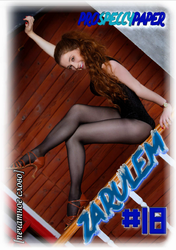 Вышел свежий номер газеты ЗаRulem.
Скачать: VK | Яндекс.диск
Список статей:
- Интервью с Алексеем Семизаровым
- Поиграем? Обзор игр
- … будущее?
- Демосцена, как социологическая проблема
- Про пиксели и мировую напряженность
- Как фотографировать Спектрум
- Магия и волшебство на ZX SPECTRUM
- Небольшой мемуар о Спектруме
- Bounce
- Новелла
- Спрайтворд
Вышла новая версия SE Basic. Это проект по совершенствованию и расширению функционала оригинального Бейсика для Спектрума под современные требования и стандарты.
Свежий альбом Those letters must be signed от Scalesmann/March[ing]_Cats.
Скачать.
Треклист:
01. fangs, talons and tails 2.38
02. [angel that] fallen apart 2.38
03. those letters must be signed 2.08
04. gonna get away 2.13
05. pure madness 4.11
06. bring me down 2.38
07. sun voices 2.38
08. tear drops 2.06
09. pure madness strikes twice 2.35
10. farewell 2.27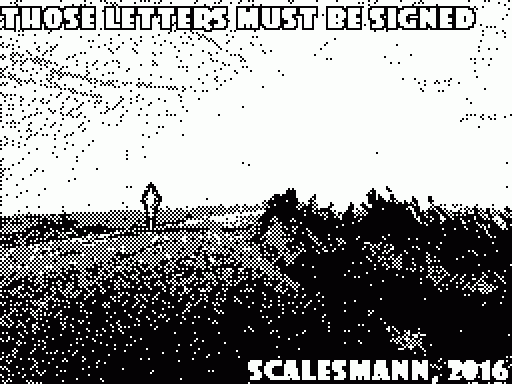 Следующее демопати FOReVER состоится 17-19 марта будущего года в Словакии.
Тема: Mad Max – The 8-Bit Road.
Платформы: все популярные 8-битные.