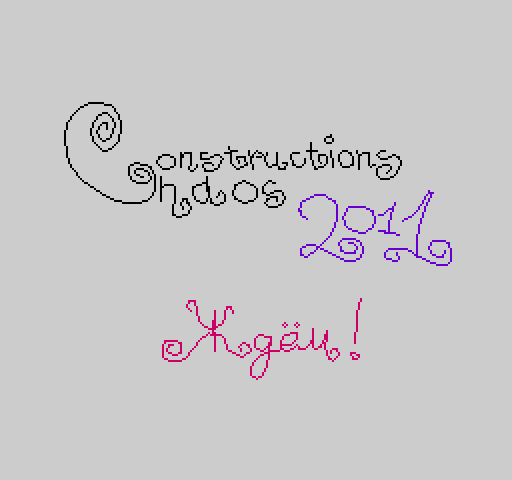 ZX Graphics
01 212 Cursed Eighth - PIESIU/AGENDA ^ MYSTIC BYTES
02 187 goldfish - TmK/deMarche
03 179 KOTUK (?????) - Wizard/Delirium Tremens
04 178 your special friend - dubmaster
05 163 Ayes - Kasik
06 162 return to the stage - Schafft
07 161 Killer_Whale - Flower
08 160 Hermione Granger - breeze / fishbone crew
09 145 lunatic - moran^CPU
10 140 Keep Flyin'! - Surfin' Bird
11 133 Lamia - CAMAHACYKE
12 101 Musa - GM BIT
13 99 Mountain - RD
14 89 HEKTO - moran^CPU
15 58 scarab - Firestarter
ZX AY-Music
01 100 Night instant - MmcM Sage
02 98 Eva (true trance mix) - Cj Splinter
02 98 Rose - Jerrs
03 85 strolling around the shine - nq^skrju
04 84 swoon - siril/4d
05 79 Can't Fight This Feeling - Sophie Ellis Bextor feat. Bugsy =)
06 74 Summer good bye - ejkot
07 72 CC2010 back to the future - Voxel/Triumph
08 71 To Risk The Courage - C-jeff
09 57 ALCO2 - Firestarter
09 57 KUMAR - Moran^CPU
ZX Beeper Music
01 123 My zhdem peremen - JeRrS
02 106 Sploogie Boogie - Frank Triggs
03 98 eempala - siril/4d
04 84 Sun day - Voxel
05 75 tserebral'noe narushenie - irrlicht project
06 47 Prince of banana - AER
ZX Spectrum 640k Demo
01 154 Reconstruction Chaos - Newart
02 105 The Demo - Skrju
03 79 America - Tosha
Real-time ZX Spectrum Graphics
01 139 CYBER - PIESIU/AGENDA ^ MYSTIC BYTES
02 138 virtulife - diver/4d
03 130 CyberBoysSaveZxSpeccy - riskej/simbols
04 102 sqare - pROF^4D
05 93 paint microsoft - KASik_KACuk/Sinclair Club
06 90 World Wide Web - Flower
07 89 zx-realtime - Surfin'Bird
08 88 Virus - Schafft
09 82 zx-cyberlife - wizard/delirium tremens
10 81 Da nu ego, nahren, takoe prostranstvo - Vassa
11 72 signal - Firestarter
12 71 Cyberspagetti manufacture of evil - moroz1999
13 60 CYBERLIFE - samanasuke
All CC'2010 works (pc version only) are available here.
Patrik Rak выпустил новую версию эмулятора ZXDS для консоли Nintendo DS. Появился встроенный дизассемблер, просмотрщик памяти, исправлен звук загрузки с ленты, и прочее.
Друзья!
Уже меньше двух дней осталось до начала Chaos Constructions'2010 - крупнейшего российского demoparty 2010 года! Но подготовка по-прежнему идёт полным ходом, и в связи с этим у меня для вас ряд новостей.
Переработаны правила многих zx-конкурсов, в частности по просьбам участников в ay-музыке вновь разрешены каверы, а так же добавлен новый конкурс - zx-spectrum beeper music!
Для всех конкурсантов платформы ZX-Spectrum организован бесплатный вход на фестиваль! Всем остальным конкурсантам - скидки на билет до 200р:)
Для посетителей фестиваля будет доступна галерея лучших графических работ на платформах ZX-Spectrum и Commodore-64 в фойе выставочного павильона. Вы сможете ознакомиться как с работами прошлых лет, уже ставшими классикой для восьмибитной демосцены, так и с самыми современными тенденциями кибер-искусства в формате pixelart.
Для тех, кто по каким-либо причинам не смог посетить фестиваль лично, будет доступно online-голосование по работам на платформе ZX-Spectrum, баллы за которое будут просуммированы с оценками людей, непосредственно находящихся в зале. Тем самым, даже если вы находитесь за многие километры от Петербурга, у вас есть вполне реальный шанс повлиять на исход голосования!
И, наконец, главное! Впервые за всю историю отечественной демосцены нами организовано проведение zx-realtime-конкурсов по направлениям графики и программирования в режиме online!
В субботу, 28.08.2010 в 17:00 по московскому времени мы публично объявим конкурсные задания по этим двум направлениям, и в течение двух часов каждый из вас сможет показать всем, на что он способен! Принять участие в конкурсах изъявили уже многие - и поверьте, побороться за первое место будет непросто:)
Условия проведения читайте в правилах соотв.конкурсов и следите за новостями!
Мы наконец-то рады представить вам сборник работ конкурса "Твоя игра-4".
Сборник можно скачать здесь.
В архиве и внутри образа лежит файл "Anketa.txt" - его необходимо заполнить и выслать на адрес axor(at)mail.ru. Правила по заполнению анкеты и прочее находится внутри самой анкеты. Чуть позже на нашем сайте (abzac.retropc.ru) появится онлайн голосование.
Голосование продлится до 1 октября включительно, после чего мы подведем итоги и наградим победителей.
Так же не забываем писать (в произвольной форме) комментарии по каждой игре, нам и авторам это очень важно!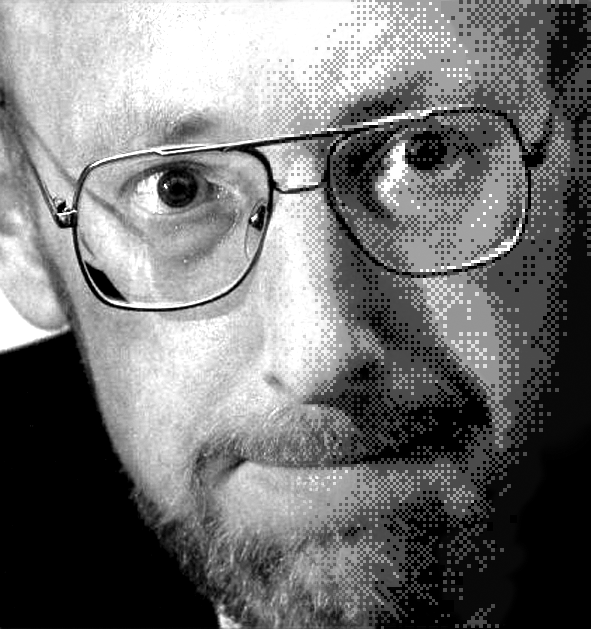 diver|4d собрал графику rion'а и опубликовал галерею на artcity.
что примечательно и интересно, в галерею вошли черно-белые работы, опубликованные на страницах газеты aбз@ц.
весьма не плохой квест от Retroworks.
Nelo & Quqo - The last butifarreison
AY-RIDERS: "ATARIDERS" EP album.
(C) 2010 by AY-RIDERS.
DOWNLOAD: http://ay-riders.speccy.cz/007.htm, mirror on speccy-live.
This music has been made on regular ZX Spectrum computers. The 8th song has been made on ZX Spectrum with TurboSound.
The album contains mostly covers of famous Atari songs. It also contains several original songs but inspired by Atari music.
With a special appearance of our guest: Voxel.
SIF интерфейс творит чудеса. Теперь с его помощью к Спектруму можно подключать MIDI-клавиатуру и играть на AY, что и было продемонстрировано на Shucon 2010.

The Mojon Twins как роботы, день за днём безостановочно клепают новые игры для Спектрума. На сей раз это Zombie Calavera Prologue. Главному герою предстоит утихомирить восставших из могил мертвецов, собрать 16 распятий и вернуть свою жену, которую зомби затащили в самое пекло ада. Дробовик прилагается. Скачать.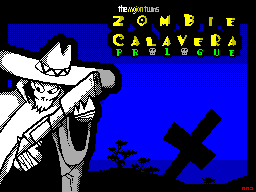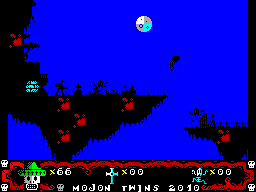 "Greetings to C64" - another great song from MISTER BEEP for ZX Spectrum 48K. Recorded from real hardware.
From MISTER BEEP:
It's entidled "Greetings to C64" because one can spot there synthesis similar to the one we know from SID sound chip.
The beeper engine has been written by Shiru and the editor - by Ccowly.
Enjoy!

TmK запустил сайт, посвященный multiArtist'у. Доступны страница загрузки (можно скачать последнюю версию редактора, узнать историю изменений) и галерея с примерами работ. Впоследствии  появится страница с документацией.