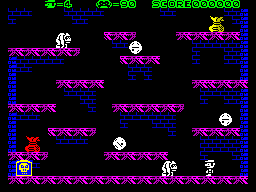 A little arcade game featuring Mario and his very first enemy: Donkey Kong! Help Mario as he tries to rescue his princess and to defeat the evil Kong!
Download the game at the WOS.
GenTape is an utility for developers. It creates TAP, TZX and WAV files from binary files. The idea is that you use this utility if you want to release a new game, because with the same command line you can create 3 differents formats.
It supports 7 types of TZX blocks (from ID 10 to ID 15 and ID 20). By now the instructions are in Spanish, but the brief command line help is in English and its easy to understand.
The last version is here.
Редкая штука - пресса - и все же, вот она, перед вами. Седьмой номер короткого издания с обзорами последних дем и статьями о кодинге.
Download the e-paper here.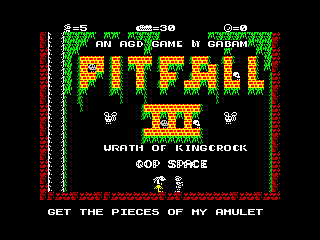 The new 'divertissement' made by Gabriele with AGD.
The game is a platform affair where you should pick up the four pieces of a Mayan amulet and then get rid of some baddie...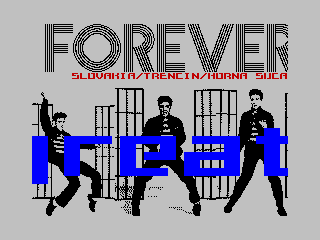 Code: Noby.
Music: z00m
Text: Ellvis.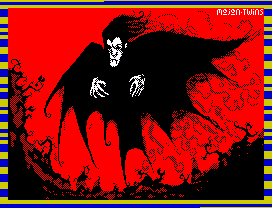 Control Ramire and help him success in his two missions. Once you get the rearm charm in chapter 1 you will be able to go outside in the daylight, but not for long: check the time remaining in the status bar – when it gets to zero, Ramiro will start burning!
Site link: http://www.mojontwins.com.
Yerzmyey reported that there will be an AY-RIDERS concert while retro-gaming/demoscene "Pixel Heaven" event.
15 June 2013 (Saturday).
CENTRALNY DOM QULTURY "CDQ" (Central House of Cuture)
BURAKOWSKA street no. 12, WARSAW (PL)
The third in his series of classic ZX Spectrum games loading screen re-doings. Watch and vote for it at ZX-Art.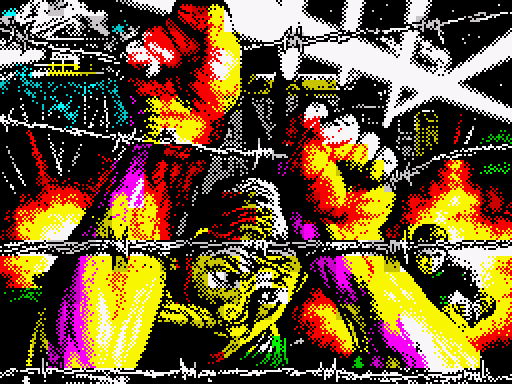 Another fresh release for the great old ZX81. Author: Philippe DUHAMEL.
Download link: http://zx81.ordi5.free.fr.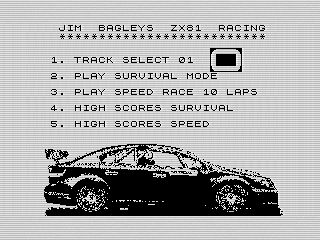 Jim Bagley has just released a 16K ZX81 game which uses the WRX high resolution schema.
Download link: http://www.sinclairzxworld.com.
The tool converts images to ZX Spectrum format. Supports ULAplus format, Timex 8x1 attributes and YUV tweaking.