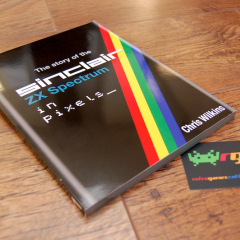 Imagine Christmas 1983 if you will. An excited young boy has been asking (probably annoying) his parents for the latest Sinclair computer for nigh on a year. Fed up of his ZX81's wobbly 16K RAM pack, often the undoer of many a programming session, he longs for more. A machine with sound …and colour. Doesn't sound like much to ask for nowadays, but back in '83 it was the next big thing to a kid on a council estate...

An old but sill interesting article.
"Lords Of Midnight was truly a thing of beauty. Its icy wastes, craggy citadels and distinctive deep blue sky brought a dimension of style to the ZX Spectrum of 1984 which served to dignify, rather than trivialise, videogames. And, like all the games which alter the way we think about electronic entertainment, it wouldn't fit neatly into any given category. Strategy, RPG, text adventure – it was all of these and something quintessentially more. An independent universe which would leave a residual trace in the memory of all those who traversed its furthest reaches."
Retrospect reviewed Mojon Twins release — new ZX Spectrum game 'Ninjajar' paying tribute to Alex Kidd in Miracle World.
Edge begin a new series profiling key hardware from videogame history.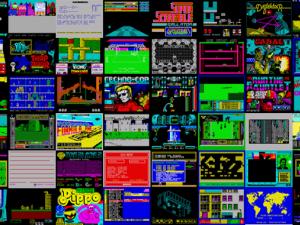 The humble ZX Spectrum was home to some remarkable games - including these underappreciated masterpieces...
Read the article by Simon Brew about great Speccy games. Great but underappreciated.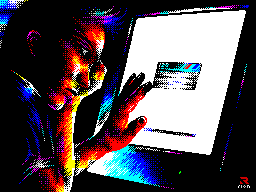 На страницах издания Компьютерра Online опубликовано несколько свежих статей:
"ZX Spectrum в России: большой путь маленького компьютера",
"ZX Spectrum в России: группа NedoPC о "Спекки" XXI века",
"ZX Spectrum: Журналы на дискетах",
1-bit music news present new article (in english) about the AY file format describing what AY is, where to get music in this format, how to play and create these files, and so on.
На сайте 1-bit music news появилась интересная статья (на английском) о формате AY, описывающая что такое AY, где скачать музыку в этом формате, чем ее можно послушать и как создать.

Популярная в наше время болтовня на тему и без продолжается, а между тем сам фестиваль Di:Halt 2010 приближается.
Уже неоднократно подмечено, что в последнее время народ склонен больше размышлять на околоспектрумовские темы, навроде организации виртуальных голосований, чатов и прочих вещей, нежели принять непосредственное участие в сценовой жизни своими работами. Смешно? Скорее грустно. Ведь не стоит забывать, что наш статус как спектрумистов, сценеров в первую очередь определяется нашим творчеством - софтварным то, или хардварным.
Неделю назад я уже писал небольшую заметку о предстоящих летних пати. Для тех, кто так и не решился заявить о себе - стоит перечитать и поразмыслить.
К слову, погода на Di:Halt 2010 обещает быть дождливой. Лишь бы не получилось "дождливым" само пати. По крайней мере очень хочется в это верить.
Жизнь сцены, как это ни странно прозвучит для некоторых, во многом зависит от количества пати. Повседневная рутина и поголовная занятость (читайте, работа) зачастую не поддаются нашим обыкновенным попыткам ее преодолеть без достаточной для того мотивации. А вот здесь как-раз чудесным образом "рисуются" те самые пати со своими злободневными деадлайнами.
Несомненно, при детальном рассмотрении здесь также стоит учитывать и востребованность конкурсов на подобного рода мероприятиях, уровень оппозиции (для собственного роста как сценера) и, конечно же, популярность самого мероприятия.

Еще буквально пару недель назад все кипело - суббота, 24 апреля 2010 года, порадовала всех ценителей 8-bit искусства очередным demoparty - Hackers Top 2010. Белорусский город Гродно на день стал пристанищем десятка speccy sceners и не только.
А где-то в России и других уголках мира народ бурно обсуждал party-работы, комментировал происходящее, делал ставки, пытался угадать авторов-участников и даже количество народа, непосредственно побывавшего там...
Обновился самый секретный из всех существующих сайтов о Speccy - zxdn.narod.ru
Добавлены 32-е новые статьи. Теперь общее количество текстов составляет более 400 штук!!!
Неизвестному автору удачи!!!
Оффлайн архив сайта можно скачать тут