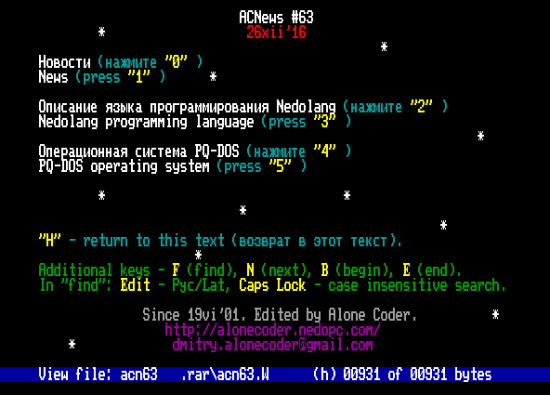 Kevin McGrorty под лейблом Monster's Legs Productions выпустил новую игру In the Walls of Eryx, сделанную на движке AGD. Планета Венера, ограниченный запас кислорода, разбросанные драгоценные камни. Долго ли вы проживёте здесь? Скачать.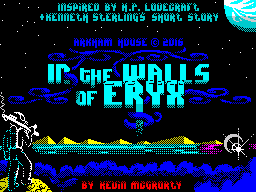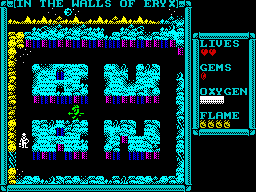 Pietro и Luizo наелись пиццы со странными грибами и попали в мир труб. Помогите им сбежать из этого ада.
Мультиколорный движок Nirvana+, 32 уровня, музыка и спецэффекты, только для Speccy128kb.
Скачать.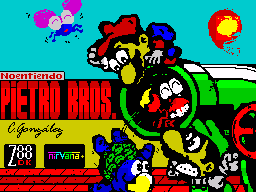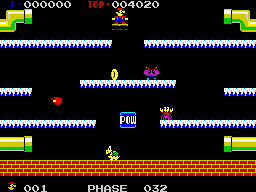 Обновился эмулятор ZEsarUX. Добавлена эмуляция испанских и российских клонов, Turbosound, IDE, и прочее.
Вышла новая версия эмулятора Free Unix Spectrum Emulator для Windows/Linux и MacOS. Основные изменения:
- Allow keyboard arrow keys to be used as a cursor joystick.
- Limit sound generation to less than 500% speed.
- WidgetUI: Fix order of Z80 flags in debugger.
- Win32: Limit sound generation from 50% to 300% to work around bugs in the DirectSound driver.