New Year AAABATLE - Robus/Ukraine
Демка Робуса безумная идет отдельным списком!
A New Year Gift - PSB/Miass
Демка PSB безумная идет отдельным списком!
New Year Demo (GS) - Alex Rider/VNN_Russia/Ukraine
New Year Gift 20!3 (TS) - tiboh/Splinter_Russia
Gift AAA - AER_Malinovkа
New Year Gift - Mick_Kaluga
New Year Post Card - Goblin_Arzamas
Голосование тут: ZX.PK.RU или Контакт лайками
nix./site: Можно ещё и на ВОСе.
Пока тут уныло перекидывались комментами и постили дендиконфовые игры, прошла чешская пати JHCon'2012, на которой было достаточно много именно ZX-работ. Работы и результаты тут.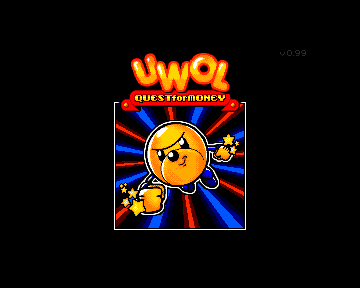 Вот так тихо и не заметно вышла ещё одна игрушка под альтернативную прошивку TS Labs для Pentagon Evolution. Sergey78 портировал SEGA-версию от Shiru игрушки от MojonTwins - Uwol, Quest for Money.
Управление: стрелки + пробел или Kempston джойстик. Пауза - Enter.
В игре используются хардварные тайлы и спрайты, поэтому для запуска нужна конфигурация TS-Labs rev.618 или новее.
Задать вопросы автору и высказать свои пожелания, вы можете на форуме TS-Labs  в соответствующей теме.
UPD: Просьба перекачать архив с игрой, исправлен небольшой глюк.
Скачать без СМС:

 uwol_0.99f.zip
Объявляется старт на конкурс новогоднего гифта. Уже прислано два апуппительных гифта. Принимаются любые работы, лишь бы побольше и пожирней.
Гифты шлем до 10 часов утра 31.12.2012. Старт дам 31.12.2012 года в 10 часов 00 минут. Кто дему не пришлет - НЕГОДЯЙ!
Моя почта маленькими буквами: zxaaa собак mail.ru.
В тему письма: ДЛЯ КОНКУРСА НОВЫЙ ГОД ДЕДУ МОРОЗУ.
ПРИЗ в символическую 2000 рублей переведу на телефон (МЕГАФОН, БИЛАЙН, МТС) тому, кто победит по итогам голосования спектрумистов мира.
MUGEN Group in association with DELIRIUM TREMENS present a Brand New Game for ZXEvo!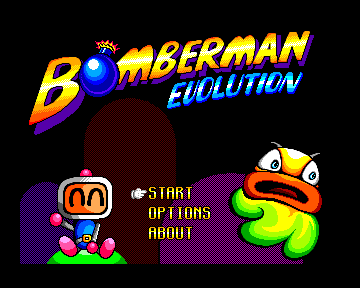 Incredible 4 stages with 4 bosses and 16 levels!
Lots of enemies, multi-bonuses, 50fps gameplay.
Hidden cheat mode, excellent music and graphics.
Hardware sprites engine is not used.
Game supported in TSConf revision 01.04.2012.
Credits:
code: budder[mgn]
gfx: wizard[dt]
music: crash[mgn]
Video:
http://www.youtube.com/watch?v=yzZ5nhTtrJ0 - Trailer
http://www.youtube.com/watch?v=xPh2HhqOidw - Gameplay
Links:
Migrator - Utility for migration to TSConf
WildCommander - Wild Commander Thread
Unreel Spectrum - TS Emulator Thread
https://dl.dropbox.com/u/27742439/video/bm.avi - Trailer in original quality (50fps)
Download: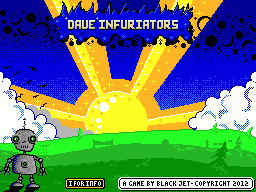 Dave Infuriators, a Speccy game that was covered here recently, was ported to SAM Coupe by its' author. If you're interested, make sure you visit this site in order to download the game.