Official info:
FOReVER XIII - will happen 16.o3.2o12 - 18.o3.2o12 in horna suca (trencin/slovakia/europe). You can take your place in the competitions, quizes, talks or just enjoy the atmosphere. Everybody are welcome. The scenes are still the same (atari, commodore, zx spectrum, amstrad cpc, sam coupe) and the new ones are welcome (pmd? msx?). We fight on the bigscreen, but we are all very friendly in real. The things are set-up nearly all, we are sorting out the last things and the party place. This is not a game to be underground and let none know where the party will happen, it is the way how to avoid problems from last year. Be sure that party will happen in increasing standards!
Date: 16-18.o3. 2o12
Scenes: all 8bit: [atari] - [commodore] - [zx spectrum] - [amstrad cpc] - [sam coupe]
Location: EARTH/EUROPE/SLOVAKIA/TRENCIN/HORNA SUCA - Kulturny dom (Culture house).
Выходит из комы сайт поддержки ATM-turbo. Новости регулярно обновляются, сейчас идёт чистка сайта, обновление ссылок. Уже успела обновиться ранее выложенная прошивка eXtra BIOS v1.34XT. Сайт приобрёл официальной статус, поскольку МикроАРТ давно уже передала все документы и права.
Вышла новая версия эмулятора Unreal Speccy Portable для портативных устройств. Изменения затронули версии для ОС Android и Symbian. Улучшена обработка клавиатуры, добавлен режим пропуска кадров '1' и видео-режим 'no border'.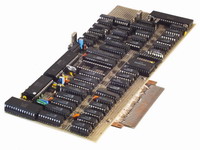 Полным ходом идёт разработка новой звуковой карты SID Blaster/ZX, с помощью которой можно будет проигрывать музыкальные треки от компьютера Commodore64. Авторы проекта: Byteman (Александр Александров) и Prusak (Сергей Баган). Сердцем карты является процессор MOS 6510, звуки генерируют MOS SID 6581 и 8580, связь со Спектрумом по шине Nemo-BUS. Прототип уже работает, вполне сносно. Домашняя страница проекта тут, открытое обсуждение здесь.

Недавно известная в спектрумовских кругах группа разработчиков NedoPC отпраздновала своё 9-летие. Немного видео и фотографий можно найти на форуме DLCORP.
Обновился iZX - эмулятор Спектрума для iPhone/iPod/iPad. Добавлена эмуляция Scorpion 256SZ, джойстик движения, ZX Spectrum Touch интерфейс (бета) и адаптированная под него игра "Черный Ворон". Стоимость эмулятора $6.
В этом поможет новый чудо-аласм о 80 символах в строке. Бета-версия, багрепорты welcome.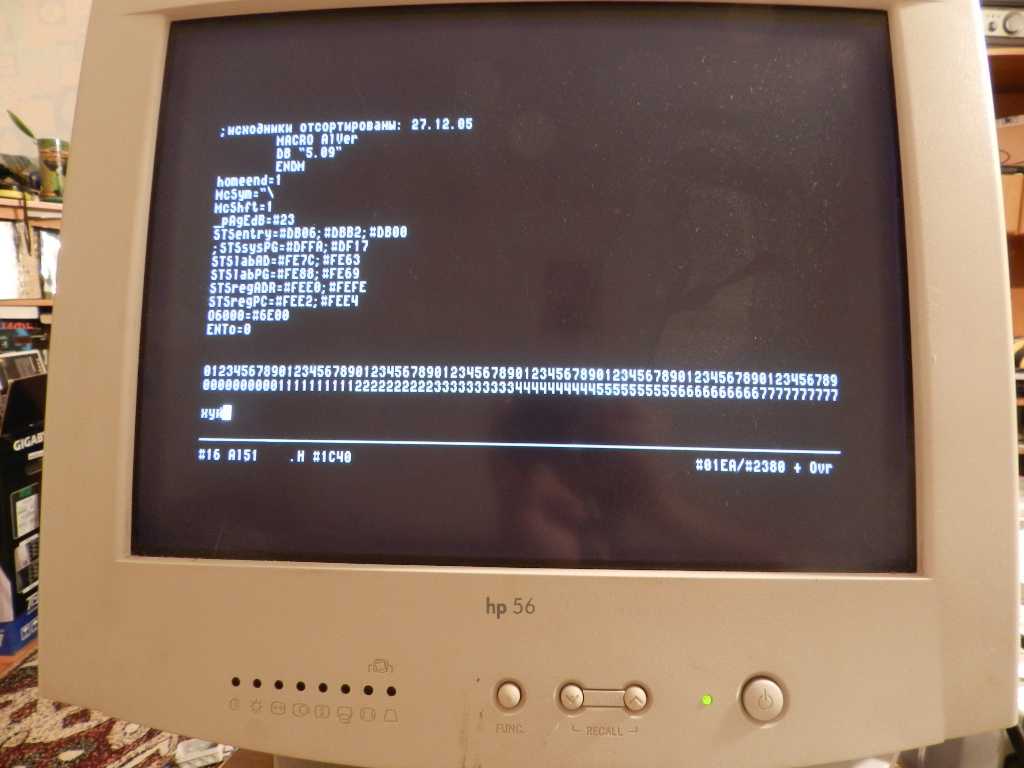 RetroWorks выпустила новую игру JINJ 2: Belmonte's Revenge, переводя сюжет в разряд сиквелов. Играем!