The Viewer is a ZX Spectrum app designed to view different type of Speccy files: music, graphics, texts & a lot more.
The Viewer is the answer you've awaited for. It has 2 years history, hundreds hours of programming and good UI/UX. As you may see from the name, there are no analogs at the moment.
Download it here: https://kpacku.gitbook.io/the-viewer/download
Nodeus выложил свежий номер музыкального подкаста ZX-Chip. Тема выпуска - демопати DiHalt lite 2019. Слушаем!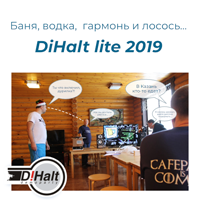 Tracklist:
— Footprints in the snow by quiet
— Sixty four mix by Jerrs
1. 05:54 Kakos_nonos — Symbol
2. 08:01 EA — vot eto papa param pa
3. 09:33 MmcM — Di Stream nom-nom
4. 11:33 Shiru — Just on time
5. 13:14 utz — Transporter
6. 16:39 Cj Splinter — Tik-Tak
7. 17:31 Robus — DiHalt 2018 RealTime Izvrat
8. 18:39 EA — Rt-Frag
9. 20:15 MmcM — Di-Fragment
10. 21:59 n1k-o — Arpeggio Prism Power
Workbench +3e - это графический интерфейс пользователя для ZX Spectrum, разработанный для быстрого доступа к программам, хранящимся на жёстком диске. Для запуска требуется ZX Spectrum +2a/+3 или ZX-UNO. Подробнее на домашней странице проекта.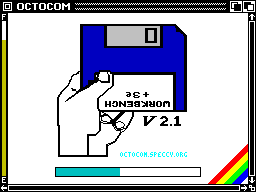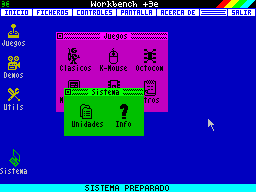 Deathsoft выпустил новую версию эмулятора Спектрума UnrealSpeccy для Windows. Добавлена поддержка дисковой подсистемы spectrum +3, поддержка 8 каналов для NeoGS, исправлены ошибки. Скачать.
Ian Bell на своей страничке выложил в свободный доступ самую известную игру всех времён и народов - Elite, которую он вместе с David Braben написал в 1984 году. Доступны архивы для самых разных платформ, включая ZX Spectrum, Amiga, C64, а также выложено много информации об этой игре.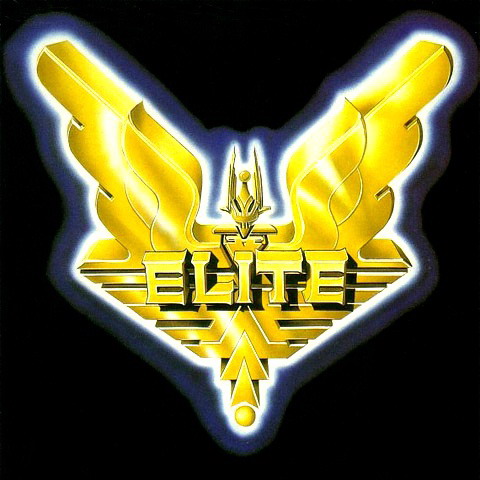 С 15 по 17 марта в Словакии пройдёт 8-битное демопати FOReVER.
Центральная тема - 8bit Aliens.


Retrosouls выпустили новую игру GLUF, основанную на Multicolor графике.
Встречайте Глуфа - тесла жабу с неординарными способностями. Вам необходимо зарядить все блоки на уровне высасывая энергию с разбросанных повсюду аккумуляторов. Будьте осторожны, враги достаточно хитры!
На сайте разработчиков можно не только скачать её бесплатно, но и поиграть онлайн, а также финансово отблагодарить.
Для ZX Spectrum появился порт игры Log Cabin Dizzy.
Диззи с родственниками укрылись от зимнего снега и холода в своей бревенчатой хижине. К сожалению, камин не работает, а Погги сидит на дровах! Помогите Диззи разжечь огонь и всех согреть, прежде чем они околеют от холода!