Новогодние каникулы -- самое время сделать что-нибудь полезное. Вот я и сделал. Теперь на пентеве эмулируются развёртки 48к и 128к. Ну и само собой, тормозная память тоже.
Видео прилагается:

http://www.youtube.com/watch?v=XOayIyZPAvk
Данная фича добавлена в расово православный конфиг пентевы Baseconf. При этом ни одна другая фича не пострадала (ULAplus осталась, например). Пользователи других дендиконфигов плачут от зависти :-D
Релиз произошёл на зимнем Дихальте http://dihalt.org.ru/
Видеозапись этого релиза прилагается (видео снято Пашей Flast'ом)
Благодарности:
savelij за поддержку фичи в Evo Reset Service и убийства выявленных багов
alone за бетатестинг
Gasman за подсказки, наводку на софты с мультиколорами
Mike & Evills from ZeroTeam за код эффекта из "we are alive", и тоже за наводку на софты с мультиколорами
bolek: за наводку на софты с мультиколорами
Автор клона спектрума Harlequin -- за описание своих мучений и крутой insight в тему задержек.
(если кого забыл, пинайте, добавлю)
Некоторые подробности:
1. Все вейты реализованы по доке на WOSе, т.е. они включают в себя задержки при определённых адресах на ША в любой момент и специфические задержки, когда известно, что уже идёт обращение в порты или в память и т.д. (см. WOS)
2. Растры сделаны с точностью до такта, но тактовая ровно 3.5 МГц, потому что 3.54 взять неоткуда.
3. Порт ФФ пока не сделан, потому что пока я не видел вменяемой доки о том, что и когда из него читается. Если у вас есть такая дока -- кладите в комменты ссылку.
4. Прикручен костыль для порта 7ффц, в остальном дешифрация такая же (полная).
Ссылки (пока в svn, не в виде официального релиза на сайте nedopc.com):
Firmware: zxevo_fw.bin
ROM: zxevo.rom
Небольшая инструкция: теперь скролл лок работает без шифтов, переключая режимы в цикле из 8 (при этом 1 нажатие -- переключение VGA<>TV, чётное число нажатий -- переключение растров pentagon->60hz->48k->128k).
Для того, чтоб работало contended memory, надо выбрать растр 48k или 128k и частоту процессора 3.5 MHz
Теперь автостарт tap можно отключить в " Setup". Это сделано для того, чтобы выбрав tap в File Browser'е, можно было запускаться с ориг. ПЗУ от 48к или 128к (Service->Basic).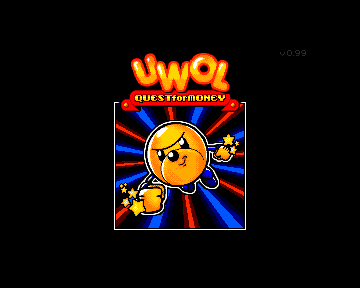 Вот так тихо и не заметно вышла ещё одна игрушка под альтернативную прошивку TS Labs для Pentagon Evolution. Sergey78 портировал SEGA-версию от Shiru игрушки от MojonTwins - Uwol, Quest for Money.
Управление: стрелки + пробел или Kempston джойстик. Пауза - Enter.
В игре используются хардварные тайлы и спрайты, поэтому для запуска нужна конфигурация TS-Labs rev.618 или новее.
Задать вопросы автору и высказать свои пожелания, вы можете на форуме TS-Labs  в соответствующей теме.
UPD: Просьба перекачать архив с игрой, исправлен небольшой глюк.
Скачать без СМС:

 uwol_0.99f.zip
MUGEN Group in association with DELIRIUM TREMENS present a Brand New Game for ZXEvo!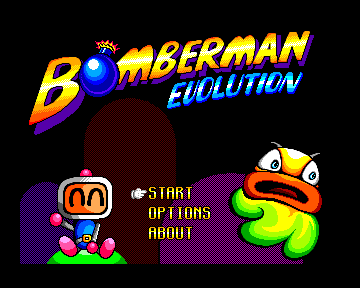 Incredible 4 stages with 4 bosses and 16 levels!
Lots of enemies, multi-bonuses, 50fps gameplay.
Hidden cheat mode, excellent music and graphics.
Hardware sprites engine is not used.
Game supported in TSConf revision 01.04.2012.
Credits:
code: budder[mgn]
gfx: wizard[dt]
music: crash[mgn]
Video:
http://www.youtube.com/watch?v=yzZ5nhTtrJ0 - Trailer
http://www.youtube.com/watch?v=xPh2HhqOidw - Gameplay
Links:
Migrator - Utility for migration to TSConf
WildCommander - Wild Commander Thread
Unreel Spectrum - TS Emulator Thread
https://dl.dropbox.com/u/27742439/video/bm.avi - Trailer in original quality (50fps)
Download: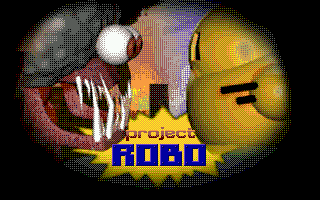 It now can be honestly said that while the Russian game development seems to be back on its' feet, the ZX Evolution gamedev has only arose. Here's a fine proof: hippiman has made this quirky blend of a top-down shooter and a rouge-like game on pure C (which couldn't be possible without the SDK developed by Alone Coder and Shiru, though), which also includes eyecandy comparable to what you may see on Sega MegaDrive and really lush music from Sprinter.
Given that this game was made for a really sophisticated Spectrum clone, most of you guys might not own an actual PentEvo, but that's not a big bother, since you can run it on a very special emulator available here (use F3 to load the game, then F12 to reset to TR-DOS and autorun the game). WASD moves the player robot while cursor keys let him shoot in different directions.