Oh yup. Right on my birthday. Thanks to sq. :)
So, there is a couple of versions you may download and read straight away: a clear and pure TAP file, with the help of which you can port the diskmag to your favourite disk system; and a TZX file, made for the cases when you try to load the TAP, but something goes terribly wrong and the mag doesn't run.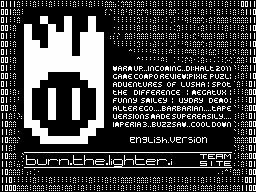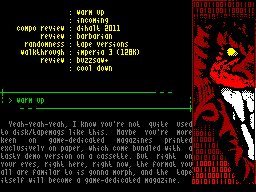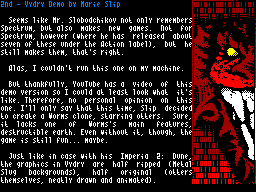 Hotkeys you definitely WILL need:
Hold Caps Shift during the loading process if you're willing to use your beloved Kempston pest.
The "1" key will make the whole text colored in a whole one shade, in case if you can't stand the flicker. Same for the "4" key, except it still keeps most of the text colored in different ways.
In the same fashion, "2" changes the background color. :)
Well, that's all you need to know. Look for the links above and enjoy your stay at our cafe. More coming soon.
Crash Nicker
Enjoy this article?