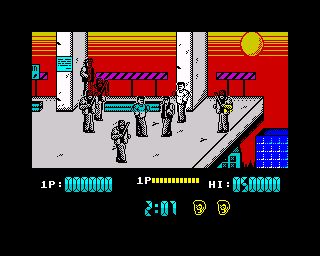 Ralf playing a bit with existing games code, adding colour here and there, changing this or that.
If someone doesn't know - mod is a modified game with altered graphics, levels and gameplay to give a new fun with old engine.
This is still old good Renegade but with a twist. As you can see this mod has new backgrounds, but that's not all. Play it and you'll see differences in the fight. This version is supposed to be a bit harder than original one but many people claimed that original Renegade is easy so here you are.
Download SNA-version. TAP-version will be later.
Enjoy this article?