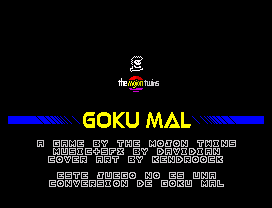 Game: The Mojon Twins
Cover: kendroock
Story, concept and whatever: na_th_an
Music + SFX: David Sánchez aka Davidian aka Murciano aka tu amigo
Powered by PSG Player by WYZ and splib2 by Alvin Albrech.
Uses aPPack decompressor by dwedit, adapted by Utopian & optimized by Metalbrain
Powered by La Churrera 3.99.3 by The Mojon Twins and splib2 by Alvin Albrecht.
Dedicated to: Javier Cano, D.E.P.
Tested by: metr81, Davidian, Mojon Twins
Enjoy this article?