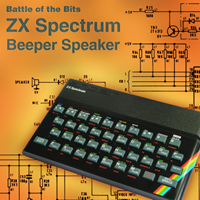 It's been a long time waiting, but the Spectrum's coil speaker has finally been added to BotB's roster of chiptune formats. Congratulations to all sceners involved with the competition!
22 juicy compositions from 22 composers. Great start for such a unique thing as speccy beeper.
Results are available here.
ZX Spectrum pack is available here.
Enjoy this article?