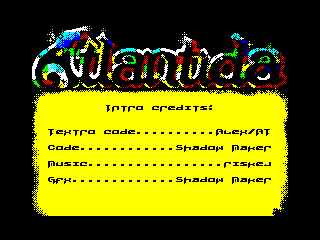 Shadow Maker has finally completed his long awaited crack of Rescate Atlantida by Dinamic Software.
It features the original game's intro, the all-new intros, the interphase password system, and much more.
Появился долгожданный кряк игры Rescate Atlantida от Shadow Maker с фирменной и совершенно новой заставками, паролями и множеством других вкусностей. Качаем по ссылке и играем!
Enjoy this article?