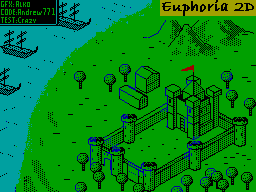 For all you still waiting for a Civilization-like game to come out on Spectrum, here's a little treat from Andrew771, who also made ZXOOM long ago.
Here, you can download Russian and English versions and the source code.
Сбылась мечта детства многих спектрумистов - аналог игры Civilization на любимой всеми платформе!
Для скачки имеются русская и английская версия, плюс исходники.
Enjoy this article?